Welcome to Real People's Music Award-Winning Web Site!
NEW!
PEGGY SEEGER HAS WON THE Women In Music Award for Inspirational Artist
This is a superb video of Peggy's life and accomplishments, well worth the 11 minutes of viewing!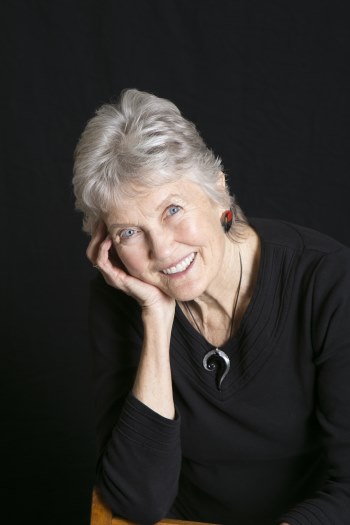 Photo by Vicki Sharp
Folk singer, songwriter, activist and muse, Peggy Seeger, was honoured by the UK music industry last week with the inaugural 'Women In Music Award for Inspirational Artist' at a ceremony in London (supported by Music Week, BPI and AIM, in aid of the Nordoff Robins charity). Renowned musician and left-wing campaigner Billy Bragg presented Peggy with her award, praising her ability to hold firm to her beliefs and values whilst not being afraid to challenge herself musically.
This album is a revelation. Throughout her lengthy career, Peggy Seeger has proved that she is a thoughtful songwriter with an easygoing voice that offsets her often angry lyrics, but here she explores new, pained and personal territory, and does so with delicacy and soul. Listening to her relaxed, often acrobatic vocals, it's hard to believe she's 79."
Robin Denselow, The Guardian (UK)
Canadian Folk DJ Jan Hall picks Everything Changes as one of her top ten albums of the year: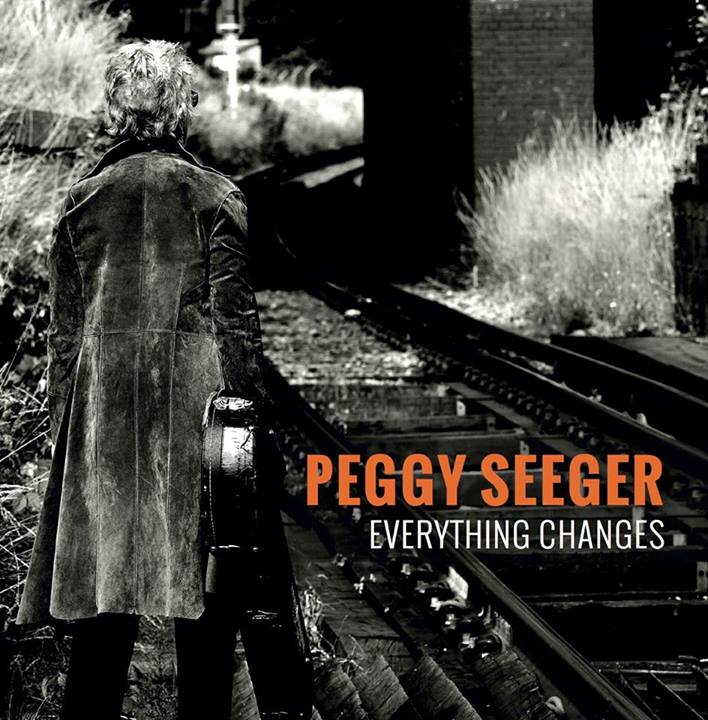 Peggy Seeger – Everything Changes (2014, Red Grape Music)
It's hard to describe how I felt when I first listened to the fabulous new Peggy Seeger album "Everything Changes". A refreshing blend of thought-provoking songs and styles that move effortless from torch song jazz through folk to whimsy, it was a very pleasant surprise. Recorded with a young band, Peggy is clearly re-energised. Everything Changes is an album that's not afraid to tackle some of life's biggest challenges – failing health, lost faculties, death and grief. The lyrics, the amazing way she delivers the songs (she really gives me goose bumps!) and the excellent musicianship on display are (if you excuse the pun) to die for.
Colin Irwin 's excellent article "Peggy Seeger: Voice of Experience" was published in the Sunday Guardian on August 24, 2014. She is visiting the Folk Alliance this February to be featured in Sonny Ochs' fine panel: Wisdom of the Elders. Another good reason to be in Kansas City in February (http://www.folkalliance.org/conference/).
More UK Raves for
Everything Changes
"In every way, shape and form, this is a remarkable album. It's an album which makes some stern demands on you. But that's nothing to the demands it makes on Seeger herself. The fact that she meets them all with such relish, confidence and conviction make it very special."
Colin Irwin, fRoots
"Peggy Seeger is a monumental figure in folk and modern music but this proves that she is still vibrant and relevant. This is definitely Peggy Seeger at her best."
Music-News.com 4 stars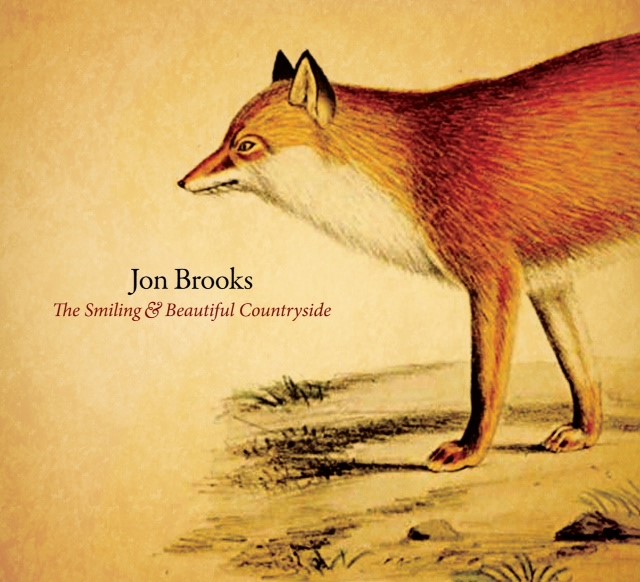 Cover Art by Michael Wrycraft
January, 2015 Southern Tour and May, 2015 Northeast Tour
2015
Saturday, January 17

Fort Lauderdale, Florida South Florida Folk Festival United States Time: 7:30pm. Address: Hugh Taylor Birch State Park. Details TBA Buy Tickets

Sunday, January 18
with Tim Grimm, details to follow.
Please inquire about additional bookings for January and May to : jon@jonbrooks.ca
"You speak and sing words that need to be spoken and sung and you do it beautifully, perfectly, and with absolute finesse."
Rod Kennedy, Kerrville Folk Festival, TX
"Toronto's Jon Brooks stands among an exalted few in the enduring Canadian song tradition – Leonard Cohen, Joni Mitchell, Neil Young, Fred Eaglesmith, Bruce Cockburn – as a lyricist, composer and performer with a fierce commitment to his craft and his vision."
Greg Quill, Toronto Star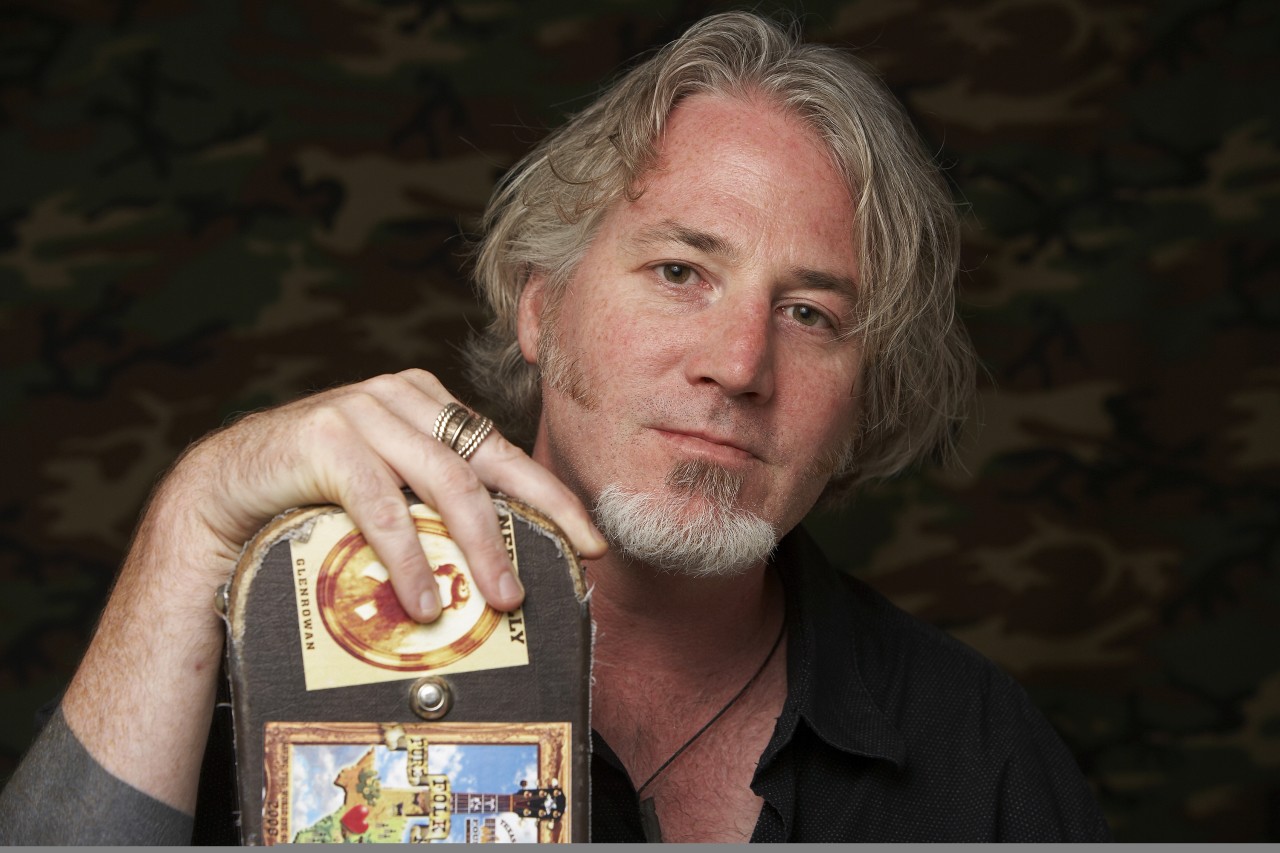 photo by Kevin Kelly
Real People's Music is proud that the award-winning Canadian singer songwriter Jon Brooks was interviewed and performed on Gene Shay's The Folk Show (May 10) and Charlie Backfish's Sunday Street (May 3). Jon performed four songs on Gene's show and Charlie commented on his Folk DJ listing:

"An in-studio visit with Jon Brooks from Canada. The discussion was a free wheeling one, involving the architecture of university campuses built in the 1960's, Rob Ford, golden retrievers, and (of course) Jon's forthcoming projects which include an album of murder ballads. A most thoughtful and fascinating singer/songwriter who is in the midst of a short US tour. We look forward to a return visit. (www.jonbrooks.ca)"

Jon also enjoyed concerts at Cafe Lena', the Clifton Park Public Library, the Folk Music Society of Greater Huntington and Flying Cat House Concerts.

Jon will return to New England and the Middle Atlantic states and perhaps DC and Virginia in May 2015 and has dates open. Contracted are:
2015
Saturday, May 2
Middletown, RI, Common Fence Music Hall, 933 Anthony Road, 8 PM, $15.
Saturday, May 9
Old Lynn Concerts "The venue is the old Lynn Methodist Church, now converted into a first class concert hall - including modern stage lighting and a first class sound system. It is located in the village of Lynn, PA -- one half mile west of PA Route 29 -- & 9 miles north of the intersection of US Route 6 and PA Route 29 in Tunkhannock, PA. All concerts are FREE to the public. We gladly accept donations, however. We also ask that people bring along some finger foods to share." Email: lores@epix.net Phone: 570 965 2889 or (570) 965-2686
Saturday, May 16
Common Ground Coffeehouse @ The First Unitarian Society of Westchester
25 Old Jackson Avenue Hastings-on-Hudson NYCommon Ground Community Concerts Opening Act Fred Gillen Jr. www.commongroundfusw.com Tickets: $18 in advance/$20 at the door
Sunday Afternoon, May 17
The Takoma neighborhood of Northwest Washington DC Monthly concert presented by the Folklore Society of Greater Washington. Opening act: Lou Dominguez , Contact: Judy Oppenheim, 301-589-4008. Concert is at 3 PM. Admission is "General admission $15; free to FSGW members"Venue is "Seeker's Church, 276 Carroll St., NW, Washington, DC 20012 [on the Takoma/DC border]"


photo by Shana Caspi
Real People's Music has specialized in diversity and multicultural programming since 1975. Please contact Josh Dunson at rpmjosh@aol.com or 708-386-1252 for materials, audition / media CD and performance video.
High resolution pictures of our artists are available for download!
(click on the Gallery Pictures for the full size JPEG).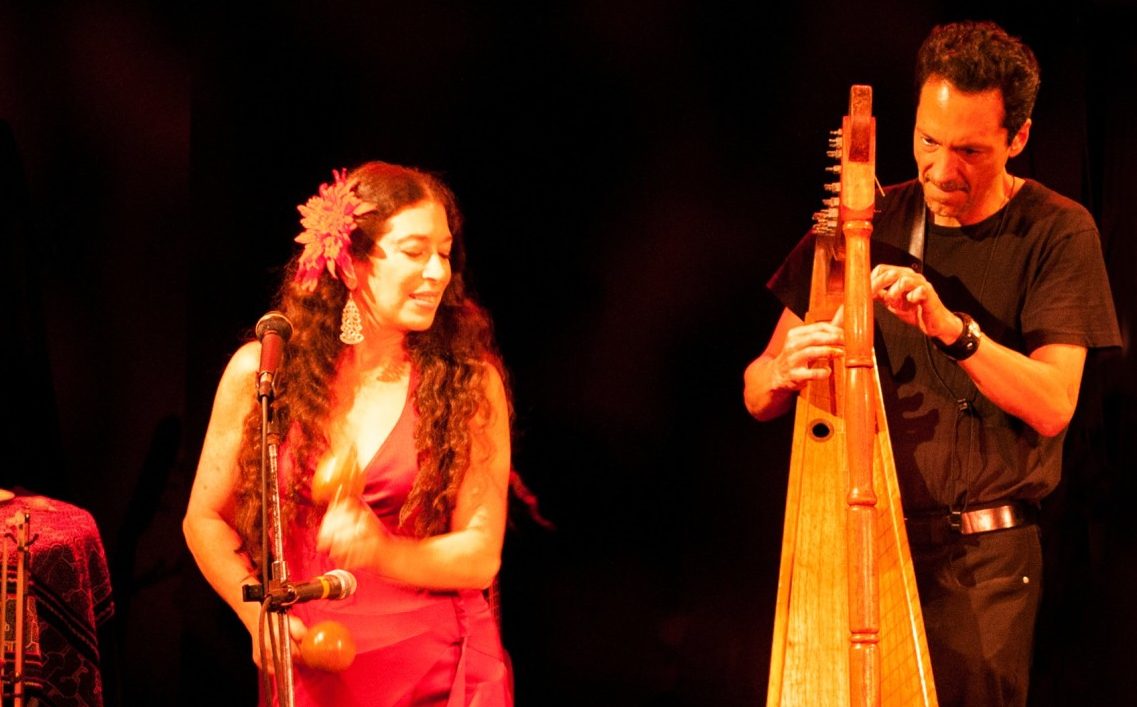 Photo by Michelle Bates
RPM enjoyed representing Correo Ae'reo for their outstanding performances and understanding and transmission of the multi cultures of Argentina, Mexico and Venezuela. Please contact Madeleine Sosin directly for availability: madeleinesosin@hotmail.com
---
Learn more by reading about us, visiting the pages of the performers, or by reading our newsletters.
You can also contact us for queries and requests.
---
Designed & Managed by Peter Chan
Copyright© 2002 Real People's Music
This page last updated: April 20, 2015